Welcome to our 
Online Supreme Package
(Beginner through Advanced Levels) 
that includes:
•Complete Medical Spanish book, 4th edition (Lessons 1-15)
•Corresponding audio USB (Lessons 1-15)
•15 CME exams (45 category 1 AMA credits)
•Guided video tutorial, lessons 1-13 (Beginner-Advanced levels)
•Complimentary Guided video tutorial and digital flashcards for the COVID-19 lesson
•Flashcards for Lessons 1-13
•Multiple choice quizzes for Lessons 1-13
•Two 1 hour Personalized One On One Session with one of our instructors at the date and time of your choice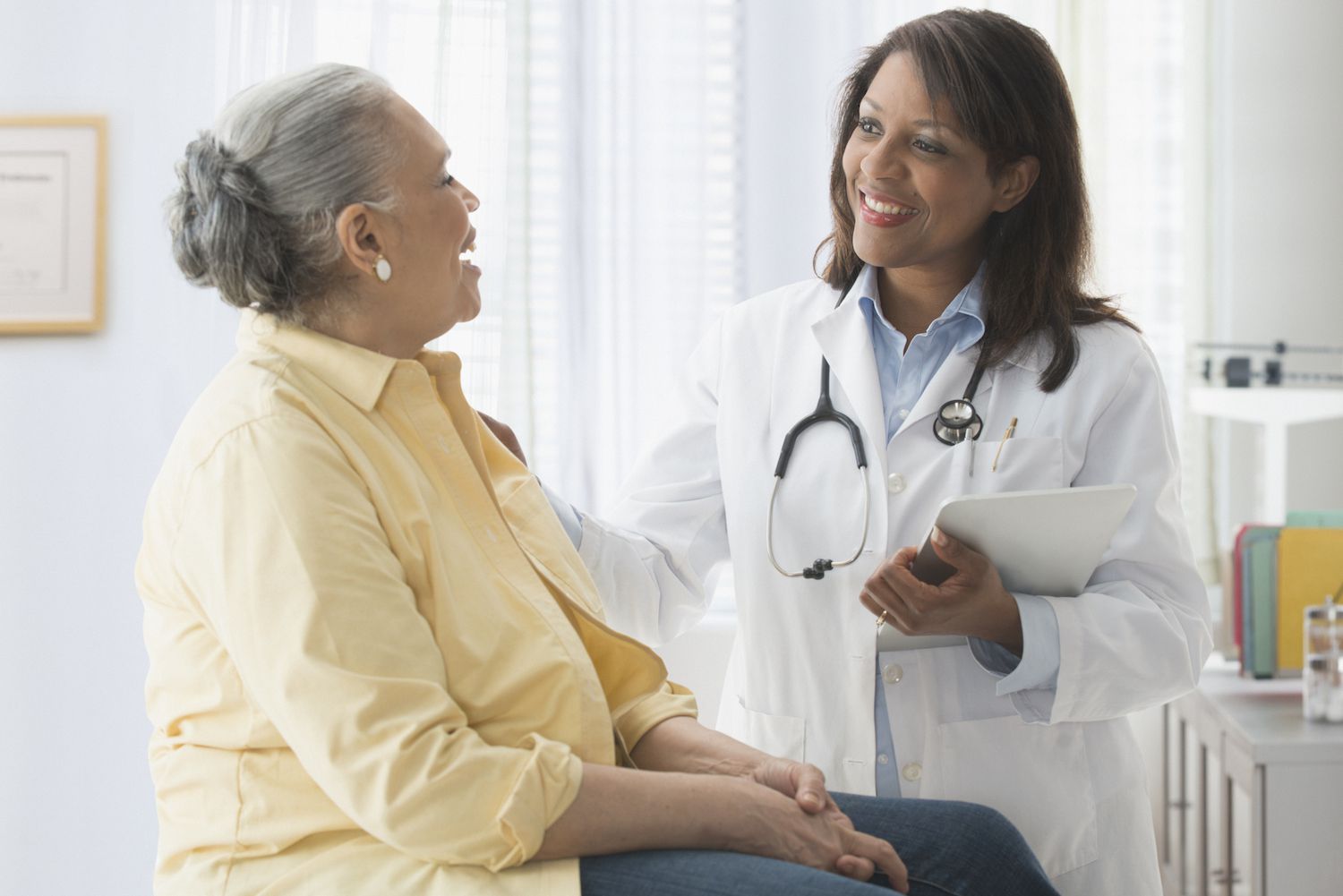 The purpose of this program is to teach you how to communicate with your Spanish-speaking patients so you can form strong clinician–patient rapport. You will be learning standardized, universal Spanish. 
Your Latino patients will come from a variety of countries, education levels, socioeconomic backgrounds, and origins. Note that accents, vocabulary, expressions, and cultural traits will differ; yet you will be able to understand the essential points. You can compare it to English variations; for example, you understand individuals from England, Australia, New Zealand, and different parts of United States despite regional nuances.
Program Design
This Supreme Package is composed of 13 Video Tutorials as well as the Book & USB Lessons 1-15.  You will learn to:
      Greet and converse with a patient

      Take vital signs

       Interview patients in a professional Spanish in a culturally sensitive and appropriate manner.

       Identify chief complaint(s)

       Take a medical history

       Conduct a physical, neuro, and gynecological exam, and many others.

       Recommend prescription and follow-up instructions

       Use vocabulary for various lab tests

       Intervene with medical emergencies in Spanish

       Educate and encourage preventive care and wellness visits which culturally resonate with Latino patients.

       Achieve a higher degree of cultural sensitivity and competency leading to a stronger healthcare provider/patient bond, improved communication, and a higher level of healthcare compliance

       All Verb Conjugations including the complex Verb Conjugations

       All Verb Tenses and Conjugations of the Subjunctive Mood

       Advanced grammar concepts

       Guided video tutorials of dialogues based on the grammar and verb conjugations presented in each of the Lessons, such as, Basic Patient interview visit, Pediatric visit, Emergency Room visit, Abdominal Pain, STIs, a Childbirth, Post-Partum visit, High Blood Pressure, Diabetes, Birth Control, as well as COVID-19 vocabulary and phrases. 

       Dialogues, vocabulary and common phrases based on a Rape Victim, Emergency Room car accident patient, Sports Medicine patient, Physical and Occupational Therapy, a Burn Victim, a patient regaining consciousness, Womens' Health, a Myocardial Infarction/Cerebrovascular Thrombosis, Pattern for Growth and Development, Psychology & Psychiatry, and Child Behavioral Problems and many more are found in Lesson 14 of the book and audio USB.
In addition, cultural norms and competencies are covered throughout the book, culminating in an entire chapter-Lesson 15.
Each lesson follows a logical progression by introducing preliminary vocabulary and is followed by related exercises, practice dialogue(s) and a crossword puzzle. Thus, the dialogues are based on vocabulary that has initially been presented.  Grammar concepts are explained in a simple, clear, and concise manner. Although grammar, per se, is not stressed, it is reinforced by constant repetition— just as we learned to speak as children.
The Guided Video Tutorials here provide visual and audio explanations of grammar, medical terms and dialogues accompanied by written text allowing you to follow along with ease.  
After each lesson in the Guided Video Tutorial, you can practice with the flashcards and multiple-choice quizzes.  
In addition, each lesson is followed by a CME credit exam, which, you can complete at your own pace.  
You have access to all 15 exams. Each exam is accredited for 3 AMA category 1 CME credits. By completing all 15, you can obtain 45 category 1 AMA CME credits.  Your certificate will be emailed after your exams are reviewed/ graded.
How it works
This course includes a hard copy of our Complete Medical Spanish 4th edition textbook and corresponding Audio USB, as well as the 15 CME exams. A hard copy of your materials will be shipped to your mailing address within 2-4 days of purchase. 
You will be able to take the exams digitally and we will file them for you, after which you will receive your CME credits. More details will be provided via email once your order has been submitted.
You study at your own pace and can take an exam after each chapter/lesson. each lesson includes a video lecture, quiz, digital flash cards, and the exam. There are 13 video lessons and a total of 15 exams (the final two exams you can refer to the last two chapters in the book). Each chapter exam is the equivalent of 3 AMA PRA Category 1 Credit(s)™. You simply study a chapter, then fill out the corresponding exam(s), all at your own time, location, and convenience.
Once the exams are received, reviewed, and graded, with a minimum of 70% correct responses, you will receive 3 AMA PRA Category 1 Credit(s)™ per exam (45 AMA PRA Category 1 Credit(s)™ for all 15 exams).
Beginner/Intermediate - CME Medical Spanish Online Self Study Program offers 8 lessons/exams
Advanced - CME Medical Spanish Online Self Study Program offers 5 lessons and 7 exams

(last 2 exams you can refer to the last 2 chapters in the book)

Beginner through Advanced - CME Medical Spanish Program offers 13 lessons and 15 exams (last 2 exams you can refer to the last 2 chapters in the book)
CME Medical Spanish Self Study Programs
Our program is designed for medical professionals who wish to communicate effectively with their Spanish-speaking patients. It introduces the language in a clear and accessible manner within the context of typical medical situations.
In addition, we include a comprehensive Chapter on cultural competency. 
This program will enable you to:
*Build competence in interviewing patients, assess their chief complaints, take their history, conduct a physical exam and neurological exam, among many others, as well as give medication and follow-up instructions and intervene in medical emergencies.
*Recognize a Spanish vocabulary of up to 3,500 general and medical terms.
*Formulate free-flowing speech using verbs in the present, future, past, conditional, and advanced compound tenses, as well as the command forms and all the tenses in the subjunctive mood.
*Develop cultural competency concerning time, personal space, traditional foods, and family dynamics as well as attitudes relating to health and medical care. 
Authors Joanna Ríos, PhD; José Fernández Torres, MSc, and Tamara Rios, PhD's workshops are accredited by the AMA, AAFP and ACEP.
Our instructors are always available for questions via email or phone throughout your self-study program. 
We are always happy to help!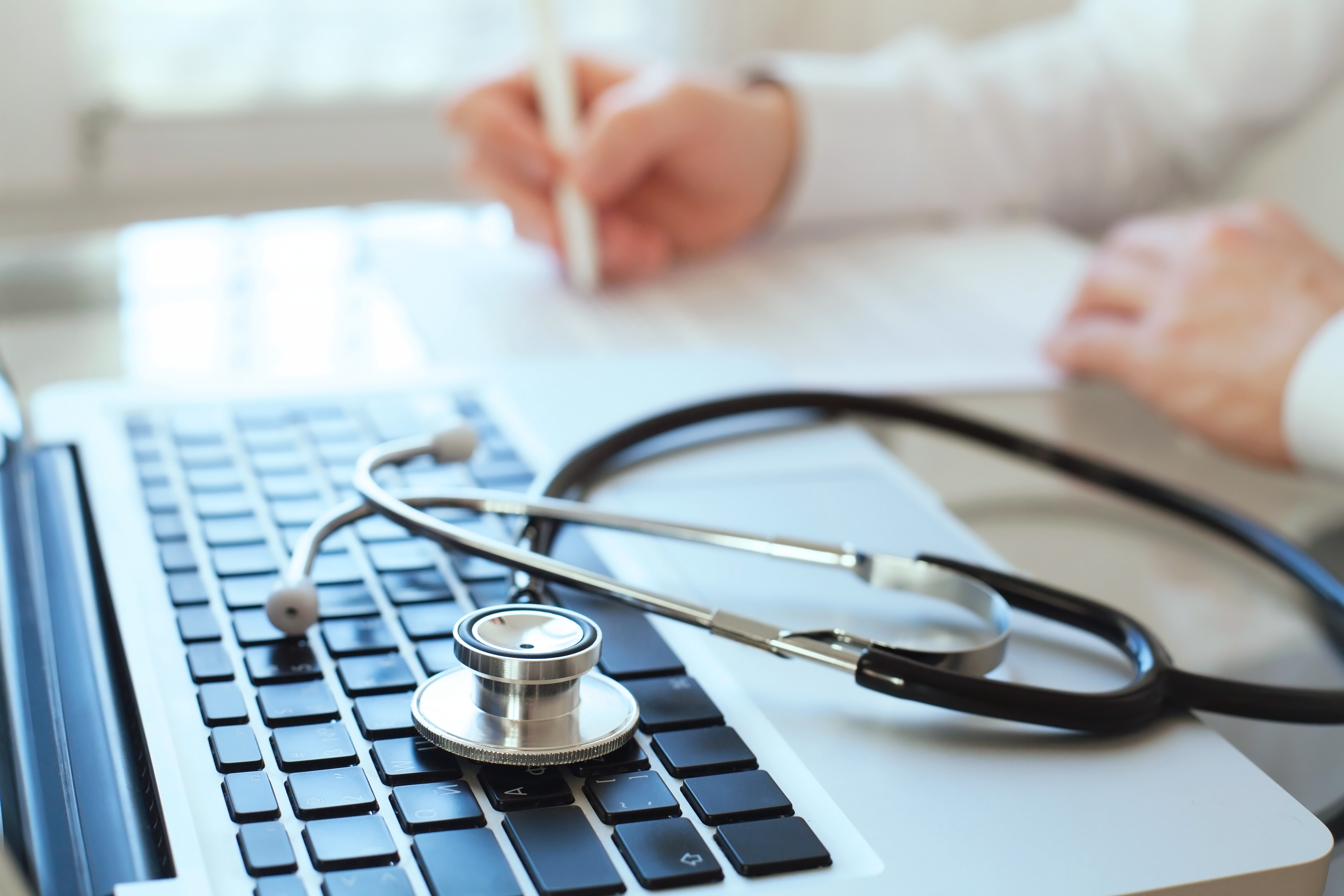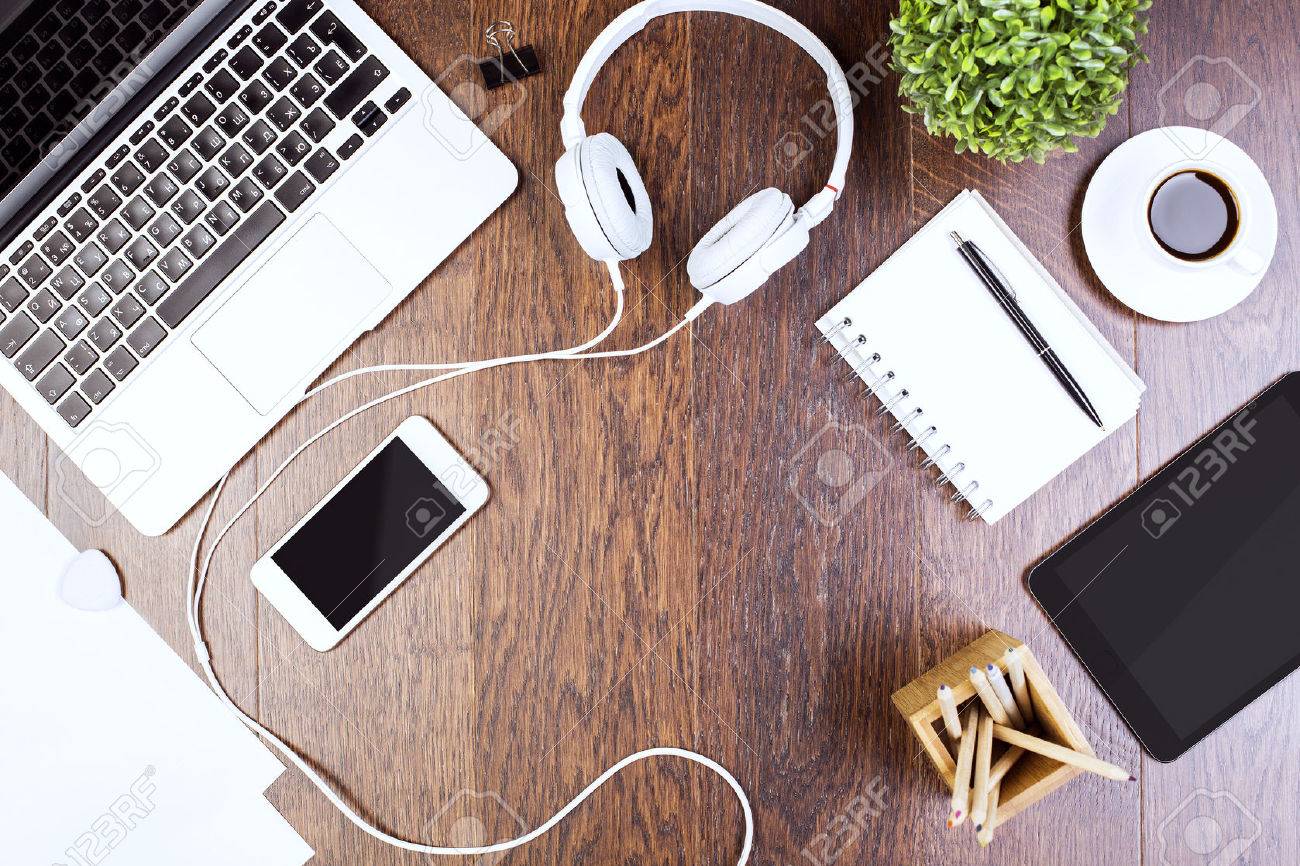 A computer - Laptop or desktop
A high speed Internet connection
Our book, Complete Medical Spanish, 4th Edition
Our audio USB (optional)
Speakers or headphones
Access to a quiet location
Reviews
The Denver Medical Society has partnered with Rios Associates to offer Medical Spanish & Cultural Competency classes to our physicians for two decades and we have always received nothing but the most positive feedback. The fact that many of our members have returned to take additional classes as their skill level advanced speaks to the value and effectiveness of their teaching methods and excellent faculty. Bringing that expertise to online platforms is now meeting the changing needs of our medical community. We look forward to continuing to partner with them to offer the highest quality instruction to our physicians and their staffs.  
Kathy Lindquist-Kleissler, Executive Director- Denver Medical Society
Rios Associates has delivered medical Spanish language courses online and in person to our primary care providers for over thirty years. Our members love the practical terminology and cultural humility skills covered in a high energy and fun learning environment.  
CHAMPS-Community Health Association of Mountain/Plains States
Over the past 8 years Rios Associates has worked with close to 500 physicians and clinicians withThe Permanente Medical Group, providing Medical Spanish curriculum and culturally responsive education. As the program manager, I have been extremely satisfied and impressed with the level of knowledge, professionalism and expertise they provide to enhance the Spanish communication skills with patients. Physicians often reach out to me thanking me for the skills learned in the course. The best part is the improved trust our patients have of our clinicians because their provider speaks their language. Thank you Rios Associates!
Patricia Carrera, MPA- Care Experience Director, The Permanente Medical Group
It is a must for any health professional wishing to communicate better with their Spanish-speaking patients.
As the author of an English/Spanish dictionary I am interested in Spanish learning resources generally and have been following Joanna Rios and team's work for nearly 30 years. The recently published 4th edition of their Complete Medical Spanish Self Study Program represents a remarkably ambitious undertaking in which they offer just about everything the student of medical Spanish could want. In addition to lessons in constructing the sort of phrases health professionals will want to use and understand, there are sections devoted to Spanish pronunciation, grammar, vocabulary (including COVID-19-related vocabulary), regionalisms, and usage, including warnings regarding terms that could be considered vulgar. Illustrations make the material easy to digest and exercises with an answer key reinforce what has been learned. Subjects given special attention include women's health, mental health, pediatric behavioral issues, nursing, physical therapy, complementary and alternative medicine, and more. Commonly used tools, such as the GAD-7, ACE, CAGE, OASIS, and MoCA questionnaires are included. This is an exhaustive work and I would give it 6 stars out of 5 if I could.
Glenn T. Rogers, M.D.
The self-study CME program through Rios Associates is excellent. The book is really well designed. You can start as an absolute beginner and easily learn a basic working foundation of medical Spanish. Meanwhile, those with some existing knowledge of Spanish can get a solid boost in their conversational ability. There is a high yield of CME, which is a huge plus. The live personalized one-on-one training online is a really productive option. With the help of Dr. Rios, I was able to create my own "mini-curriculum" to refine specific aspects of medical Spanish on my terms. I would highly recommend Rios Associates. The courses are helpful and practical at all levels from total novice to expert.
Eshwar Kapur, M.D.
I took the self study CME Medical Spanish Course this past October of 2020. I thoroughly enjoyed the nature of the course as it allowed one to complete the course on his/her own timeline and was also highly directed towards the medical field. For example, the course is highly focused on translating anatomy and also on how one gathers information from a patient or tells a patient how they will help/treat them as there are specific tenses needed to do these tasks. Tamara Rios and her team have always been very responsive and helpful and this is actually the fourth course I have taken with them! Though times have changed, the positive attitude of Rios Associates have not. Thank you for another wonderful course that helps me easily fulfill my CME requirements at a reasonable price and with effective learning.
Consuelo D'Agostino, PA-C
The Rios Personalized One On One Training for individuals is an excellent way for healthcare providers of all types to improve their ability to care for their Spanish speaking patients. I am a retired physician with some previous Spanish language skills, who is beginning to volunteer in a clinic with many Spanish speaking patients. I have been enrolled in the Rios program with Professor Fernandez for several months. During our hourly once a week sessions we have covered their book "Complete Medical Spanish" and these lessons have significantly improved my speaking and listening skills through some lectures, some role playing, and some conversational Spanish. I can recommend the Rios program without reservation for those who want to communicate better with their patients. You will improve your Spanish, your patient care, and you will enjoy it.
Gary Rea, M.D., Ph.D.